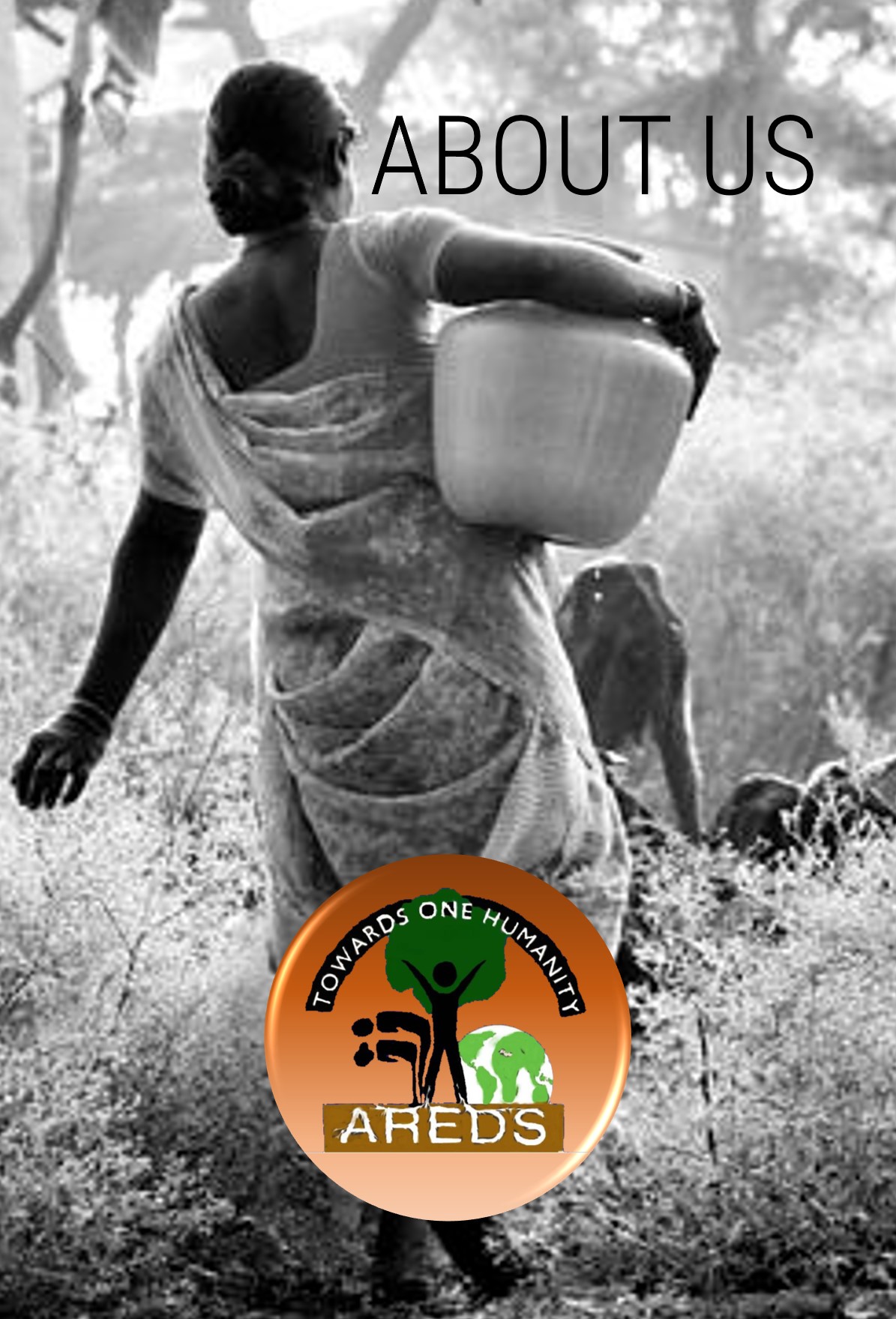 In the Beginning
Samy, after completing his studies in Sociology and Philosophy was exposed to various realities of social and economic and political discriminations faced by the disadvantaged in their day to day life despite India being an independent, free and democratic country. His experience in the teaching profession in university and also the exposure he had in Bangladesh refugee relief service in the year 1971 had made him to realize a need for something fundamentally needs to be changed and addressed to make this world a better place where social justice, equality and unity prevail. The rich and the poor divide, the high and low of the persons because of ones birth and profession are not the making of gods but of humans who are greedy and who have manipulated the system and the structure in their own benefit.
 One can be emotionally upset and get angry, but his emotions was not to get angry at the individuals or a community but find out the real reasons in the socio, economic and cultural environment on which the human contradictions exist and survive. He posed and discussed his questions and concerns with his friends Dr. Desmond D'Abreo, Mrs. Margaret, Fr.L.Tagore, Fr.R.V.Mathias, his challenging best friend Manoharan and well wishers Sr.Jean Devos,Fr.Claude D'Souza. Through their guidance and with much reflection he took up a research on caste system with a special focus on Dalit.
 He thought that his research and Ph.D will be an added degree and a position to take up teaching job in the universities where he will be able to bring out a change in the attitude of young towards building achieving a better human centered development. He also wanted to find out how and by what strategy and programmes that would help these communities to understand and enjoy the constitutional rights and end their age old deprivation and poverty.
 For his research he had to travel extensively to various villages in the districts of Trichy, Madurai, Salem and Coimbatore (now these districts are divided in to as many as 10 districts); personally visit and live with the communities to understand their reality. This study was taken up in the year 1976 and to be completed by 1979. While engaged in this study, various colleges in Tamil Nadu and Karnataka asked him to conduct workshops on the findings and created loud debate among the scholars and the participants on the alternative ways of creating real development and not just paper development.
 While completing his thesis and to take up a professor job in overseas and also being a registered sociologist, many organizations involved in personnel management issues and development strategies asked his expertise and resources to help orient themselves and smoothen their personnel management and development initiatives. He was asked to train NGO personnel and conduct participatory evaluations. His readings and attendance in many seminars and debate and social action researches on farmers, violence against women and dalit and religion based violence made him to realize that the so-called material development has not made the human communities to live in harmony but in constant war and enmity.
 He came to understand that Development with out spirituality is a disaster and the need to begin to initiate somewhere in a micro level alternative experience will make a model and chose to live in a remote village called Renganathapuram. As the late Tanzanian president Julias Nairare has rightly said "Poverty is not the problem but ignorance is." Hence one needs to get involved in the removal of ignorance so that the fruits of democracy can be enjoyed by all persons, each person and the whole person. The only way to get the poor and the disadvantaged to become full human persons and to enjoy and use the resources to lead a dignified life is help them to become aware of their socio economic and cultural reality through education and organization.
 Development with out spirituality is a disaster and the need to begin to initiate somewhere in a micro level alternative experience will make a model and a remote village Renganathapuram was chosen
Our Goals
By October 1979, Samy decides to settle in this village and starts addressing the issues of caste system by creating confidence in their collective power and consciousness. Mr. Joseph Stephen a university graduate and youth activist joins Samy to have some practical experience in rural studies and in the end of 1980. Mr. Sagadevan a post graduate in Tamil Literature from Chennai joins Samy to have the same experience.
In order to gain confidence and understanding, Samy takes up Agricultural coolly work and shares their poverty situation by staying in a 6 x 6 feet small room which was his study, bedroom, kitchen and a meeting place where many persons from all over the country had come to seek his resources on caste studies. Many organizations and college professors from India and abroad visit him and many groups come to have small trainings on community development and rural development initiatives. These programs made the youth and the women of this village become curious and wanted to know Samy and what he is engaged in. Till September 1981 the three lives in the same room and when Christi joins the group the group moves to a rented house so that each of them has their space for privacy and meetings with larger group.
 Decision: with a vision, mission, philosophy and Spirituality.
The world and its resources have to be used by all living beings to live a life with dignity and a meaning. All of us have responsibility to respect and help all persons and living beings to have a fair share of these riches, but the hard reality is that these Natural and God given resources are not used or allowed to be used by all, for the material centered social system and the structure of economy and politics prevent the majority from its usage and results in oppression, subjugation, poverty and disease. Hence there is a drastic perspective and an alternative approach which will help the world to realize is to reflect and engage in a value centered commitment.
The need to focus on the Person centered Development (Human centered Development or development as if people mattered) where each person and every person in this world has the right, opportunity and ownership of the earth for their own development. Who is gong to do it unless the one who had the opportunity to exposed to it. Hence Samy decides that if not me no one. Also felt that it is not ethical to get one's own development at the expenses of the disadvantaged who made to add Dr. in front and Ph.D at the end of his name. Hence Samy decides to be himself find a meaning in life with the people in concern than to become some one else.
He was very much aware and took it seriously of what Cardinal Newman has written "Happy are those who dream dreams and are ready to pay the price to make it come true." What follows is the dream and actions that took place during these 30 years.
 The Vision
"Towards one Humanity"
 The Belief
Small people with conscious and collective numbers can create another world
 The Approach
Go to the people,
Live with them
Love them
Learn from them
Build with what they have
But of the best leaders, when the task accomplished
People will say
"We have done it ourselves"
Hence our presence and addressing their felt needs and living in their context as one of them would result in changing the socio, economic and political situation.
The need to focus on the Person centered Development (Human centered Development or development as if people mattered) where each person and every person in this world has the right, opportunity and ownership of the earth for their own development
The Journey
Grassroots involvement:
From Individual to sangam formation and to a federation and to people's movement to address the issues of development:
 Social
The village level women sangams federated themselves in to a Women Movement: Society of women in Action

for Total Empowerment- SWATE. It is an autonomous women organization having their own independent governance.

Village level Men organizations have become federated as People's Development Movement-PDM

Un-organized laborers are now registered as a labour Union- KADALU.

The Children Theater group has now started a students movement as – Thulir Thalir Manavar Iyyakam- TTSM

Al the subdivision of the Dalit communities now formed in to a Dalit Rights Liberation Movement to address their issues of discrimination and fare share of the development programme.

Forum for Protection of Water and Livelihood resources is the Integrated Peoples Movement to address the issues of illegal sand mining and environmental issues.
 Economical: By the collective efforts and the intervention of AREDS made the grassroots to acquire:
Free House title deeds

Free housing, more than 3000 houses have been provided to rural poor.

Sanitation facilities.

Animal husbandry.

Higher wages for agricultural cooli work

New schools in some panchayats.

More teachers in two- teacher schools

Alternative economic venture in almost all the fields for eg. Canteen, fair price shops, Copier centers, Departmental stores, Textile exports unit, milk cooperatives, DTP centers, Savings and credit programme etc..

Built check dams for water harvesting

180 water pumps been installed in 180 villages where acute drinking water existed.

Cooperative and collective farming by women.

Four Irrigation tanks have been de-silted and th4eir bunds have been rebuilt for rain harvesting and to increase the water table of the irrigation and drinking water wells.

Organic farming methods.

Availing most of the government subsidy and credit programmes to the people in concern to start income generation programme to come out of their economic and social constraints.

Rice shops

Grocery shops

Fancy stores

Canteen at Ulavar santhai (farmers' market)

Canteen on the district collectorate premises

Photocopy centre on the district collectorate premises

Canteen on the taluk office  premises

Phenyl, candle, soap, incense sticks, camphor and liquid blue production

Textile sale

Vermiculture

To let utensils on hire

Public call office & Xerox centre

Making coconut thatches

Rearing milch animals

Rearing goats

Auto (men groups)

Tailoring
Political: Participation of women in local governance
Many women had contested in the local body elections and won and are in position to take leadership of the panchayats.
Two women went to the level of contesting in the assembly elections

The dalit and women have come to ascertain their rights and take up issues relating to discrimination.

Most unorganized laborers are registered in KADALU and are getting benefit from the government.

Women movement members are members of Women Movement Against Poverty and Violence Tamil Nadu.

SWATE and KADALU are executive members in National Unorganized labour movement, and in National Alliance of Women Organizations- NAWO.

Dalit land rights movement is now demanding 2 hectares of land for each dalit landless families.

Tamil Nadu land Collision to stop plundering the fertile lands of agriculture by the policy of SEZ and privatization.

Training and strengthening the grassroots democracy through PRI.
 * The women, who were afraid of coming out of their houses, think beyond their micro reality, move around now and tend to cause macro level policy change through their direct participation in the local governance and by contesting in elections for the State Assembly and the National Parliament. 
Health: *The regular dispensary and curative programme has been stopped and the patients requiring it are referred to doctors and hospitals in Karur.
Health within the reach of the people in concern by conducting the health camps in the village itself

Ensuring all the immunization to be administered to the under fives

Continuous training to the health workers

Regular health education programmes in villages

Helping the Learning disability children in selective schools,

Rubella vaccination to girl children

Hepatitis vaccination programme

Adolescent girl children education programme

Blindness control programme to children

Eye camps

HIV AIDS control education programme

Regular and monitoring of Nutrition programme to pregnant women and new born

Insisting on breast feeding

Never to use bottle feeding

Campaign on Sex selective abortion- CASSA
 Trainings:
Regular (periodical) trainings for the people in concern are carried out in the training center as well as in the context area for both AREDS and for other NGOs from National and international.

AREDS imparts 14 thematic training programmes to various sectors involved in development.

Conducts regular trainings on rural entrepreneurships viz. Tailoring, garment making, weaving and food processing
Advocacy and Lobbying
 Networks organizations that are involved in various sectors to lobby for issues like Domestic violence Bill,
Peoples manifesto,

Bonded labour abolishing,

More powers to Panchayat Raj Institution.

Education policy

National Rural employment guarantee programme study and lobby.

Conservancy workers rights- through conservancy workers forum Tamil Nadu.

Tamil Nadu Land rights coalition
  Campaigns: National and regional
Food security,

National Rural Employment Guarantee Act.

CASSA

National Human Rights

National and State women rights commission

National campaign for Dalit Christian and Muslim constitutional rights.

Tamil Nadu conservancy workers welfare and rights
 International: 
Fair Trade,

International Labour policy,

North South Dialogue,

Water rights and policy

Clean Cloth campaign
 Part of International forums: 
World Social Forum,

Asia Social Forum

Dialogue of civilization and development of people. DCLI- France

Asia Economic Summit- ASEM.

WMW.

International reconciliation member
 Documentation and publications: 
Monthly News letter on Right to information and Panchayat Raj

Action research on Women economy,

Labour policy in export companies

Alternative economic programmes

Evaluations on various sectors.

Agriculture policy

Sand mining and its impact on ecology and agriculture

Food policy and food security.

The MNREGS

Reality of Primary Education in Tamil Nadu.



Provides apace for exposure and research: 
University students to have their field study



Professors to make their doctoral thesis

Exposures to international universities to make their study and internship.

International NGOs to have exposure on thematic development process
Practical alternatives:
1.Collective organic farming, making the barren land in to arched to encourage the small and marginal farmers to undergo trainings and exposure to make their barren land in to food production. Women groups are engaged in collective food production process by buying or renting agricultural lands where they work together in making the land cultivable.
2. AREDS Play way Nursery and primary school: Encourage rural communities to make their girl children to have access to school education and demythologize that education is easy and not a burden. This is an opportunity given to them to have an experience of learning and move forward with human centered values.
 3.AREDS Children Theatre school: Gives opportunity to rural children in Karur district to explore their hidden talents like, singing, acting, dancing and learning capacities. There are 300 week end camps have been conducted in which 1000s of children below the age group of 16 have made benefit of this. Since the very beginning of its action, AREDS has been using theater as a tool to help children understand their right and need to education, as well as sensitizing them to many different social issues. At the beginning of the initiative, theater programmes took place only twice a year and were restricted to children of AREDS' staff. Observing the great impact this method had on their motivation in school and self-confidence, AREDS discovered the real need to create a space in which children of the community could express themselves, play and learn freely without the pressure of the cast system or any gender or religious discrimination. This is how the ACTS (Children Theater School) was founded. The power of theater is to demythologize many taboos or prejudices that are part of the Indian society and in which children grow into. It made them aware of their reality, which helped them understand better their surroundings. Thanks to the trainings, exposure programmes and activities proposed by AREDS, children gain in self-esteem, mobility and have better perspectives for their future. But most important of all, children understand the incidence of child labour in their district and the importance of education.
 Children really enjoyed their experience at the Children Theater School and started to tell their relatives and friends about what they had achieved during their stay. Units were created in several villages so that as many children as possible could benefit from such initiatives. These unions gave birth to TTSM, Tulir Thalir Students' Movement (TTSM- Movement for young students and adolescents).
 TTSM aims at minimizing the number of school dropped -outs and the incidence of child labour in Karur district, making the children aware of social issues, need for education and importance of preserving the environment.
Children themselves began to identify the number of children, who did not go to school and did their best to convince them to attend class.
AREDS has formed programmes on street theatre and cultural activities, which are being organized for school going adolescent boys and girls in order to bring their latent talents to the surface. Children reflect what they learn in their artworks, skits, street plays etc. Learning extracurricular activities help the adolescents perform well in their studies and this has been proved in their progress reports. Being free to express themselves, without any judgments made on their work, children, and especially Dalits, can appreciate their contributions and understand their value among others. Above all, the adolescent students, viewing TTSM as a platform for exhibiting their talents and views, go to school with enthusiasm and participate in all programmes organized by AREDS.
Activities carried out by TTSM
School Enrollment Campaign

Campaign against child labour

Summer camp

Children's festival

Weekend Programme

Trainings
The challenges:
AREDS now is challenged to sustain all the three aspects of its process development initiatives.
Direct Grassroots intervention, Economic development of the community in concern, Health to all and sustainable people's movement through alternative sustainable economic activities.

Trainings Documentation and publication

Advocacy and Lobby works for Policy change