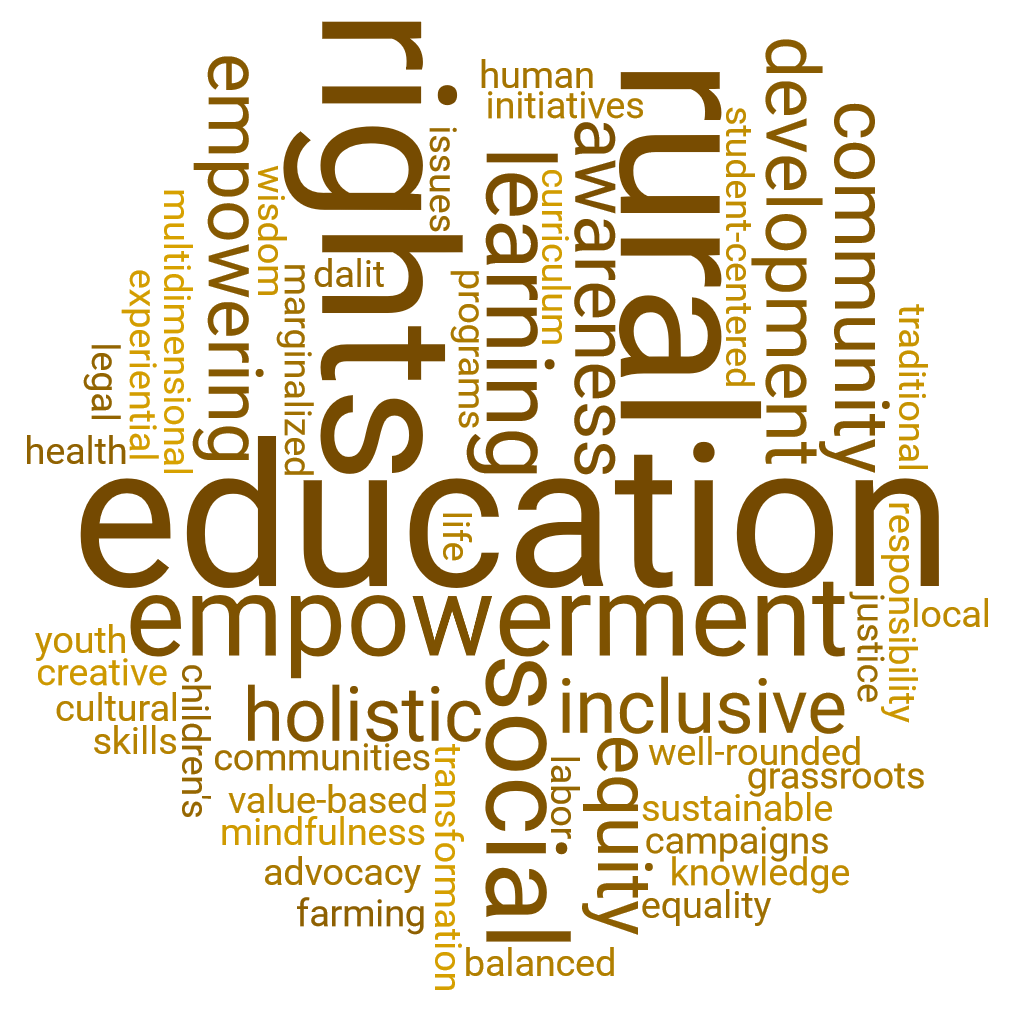 AREDS (Association of Rural Education and Development Service) – a not-for-profit, non-governmental organisation, was founded in 1980. For 41 years now, AREDS has been working for the development of Dalits, women, children and the rural poor in Karur district in Tamil Nadu, India. AREDS strongly believes that education is the prerequisite for any social transformation and will help the masses act irrespective of colour, caste and creed. Hence, it started its service with non-formal education in Renganathapuram, the very first place where AREDS set foot on, by involving the youth of the village.
AREDS' second priority is rural health as it is the basic step to the right to life. Health implies the accessibility to potable water, nutritious food and a clean environment. And the third agenda of AREDS is women's empowerment – because we believe that unless the womankind is emancipated human development will remain incomplete.
We believe that empowerment is a process. Everyone who wants to or is a part of this process, whether as a sponsor or a field worker, needs to understand and utilise their influence, resources, energy and skill in a space that allows transparency, dialogue, exposure and choice.
This is an alternative development; one that allows for simple and effective involvement. A means to know the people you help and more importantly identify with them. Charity helps, but involvement empowers. Understanding the need and being conscious instruments of change is easier and more effective than we perceive it to be.
In order to make this a reality we need to commit as a collective force to comprehend the meaning of true development, educate our societies and become partners in effecting a positive change.
This effort would not have been possible without the commitment and support of many friends, well-wishers and an international panel of partners who believe in the importance and essentiality of this endeavour.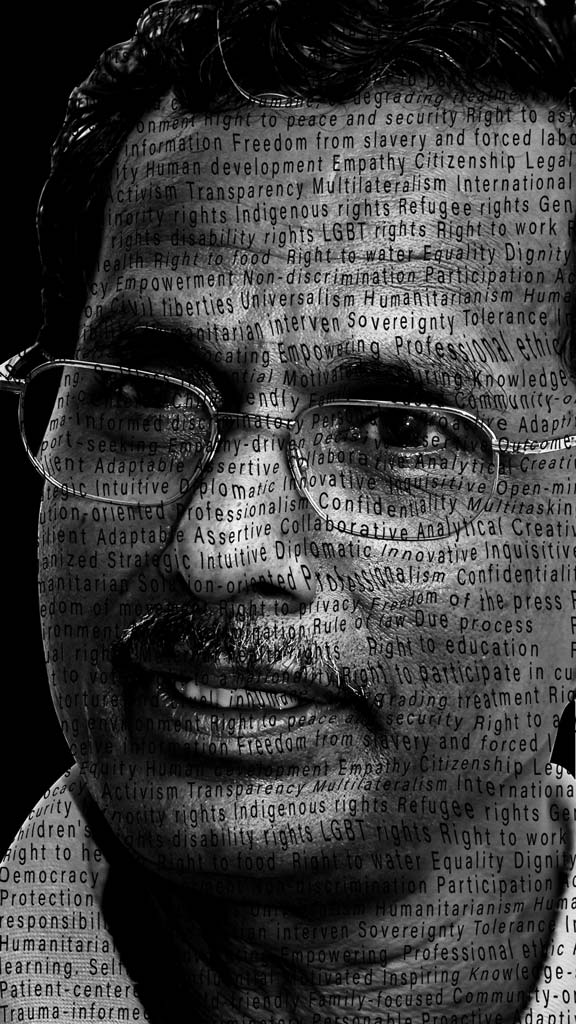 Coordinator International Network for Human Economy: INHE Asia, www. rieh.org
 Steering Committee member of INSP!R  Asia.
National Vice President: Working Peoples Collective: WPC
Mentores research on Social protection of Informal workers in 10 states of India.
Research on the role of labour welfare boards in Tamil Nadu on the social protection of informal workers.
Coauthored Paths of Human Economy together with Yves Bertholot, Andres Lalanne and Lilly Razafimbelo Prefaced by Kofi Annan.
Written article on development in  Global eyes : InMotion
Active in conducting participatory research and organizational development.
Presently: Executive Director of AREDS
Mentors research and exposure studies to University students both national and International universities.